As we age, our skin loses elasticity and begins to sag and form wrinkles, taking a toll on your appearance and self-esteem.
Dr. Robert Singer can skillfully and artistically reduce signs of aging and restore fullness to your facial features with Restylane.
Find out how our practice in La Jolla, CA, can help you achieve a more youthful appearance...
Rejuvenating Your Skin Has Never Been Easier
Restylane is a safe and natural cosmetic dermal filler that instantly restores volume and fullness to the skin. Restylane is called a "filler" because it restores lost volume using hyaluronic acid. Unlike Botox® Cosmetic or Dysport®, Restylane® and its sister products Restylane Lyft® and Restylane Silk® do not relax underlying muscles. Instead, their plumping effects add a fuller, more youthful appearance that lasts up to six to twelve months, or even longer.
Achieve Beautiful Results in One Visit
Non-invasive
Restylane is an excellent option for patients who want to dramatically improve the appearance of fine lines and wrinkles without surgery. Our San Diego patients love their results and how fillers help enhance their natural beauty.
Convenient
Fillers such as Restylane and Juvederm are popular not just due to their effectiveness, but because of how convenient they are. The treatment takes only 15-30 minutes and doesn't require taking time off work or out of your busy schedule.
Safe
The main ingredient in Restylane is hyaluronic acid, which naturally occurs in the body and keeps your skin hydrated. Restylane fillers are FDA approved and are a reliable solution with minor side effects such as swelling and bruising.
A Doctor Committed to Going Above and Beyond
Dr. Singer is extremely passionate about his work and performs each injection himself. While other offices usually delegate this to a nurse, our doctor is involved with each and every patient to ensure the results are of the highest standard. To request a consultation or learn more about fillers such as Restylane or Juvederm, call our La Jolla office at:
Hear From Our Happy Patients
"My cheeks and my lips are amazing and it does not look like I had anything done. Dr. Singer is a wonderfully talented plastic surgeon and he is the only person I would trust my face to! Not only do I look younger and feel fabulous, I do NOT look like I had anything done. I am going to be 53 soon and no one believes me."

Real Patient 5-Star Review
What Areas Can Restylane Fillers Address?
Nasolabial folds (smiles lines)
What to Expect during Your Consultation
Your consultation will allow you to show Dr. Singer what areas you wish to correct and describe how you would like to look. He will then examine your skin and assess what is possible, while keeping a natural look for your treatment. He may suggest more than one type of filler depending on your case. The final choice, of course, is yours. Dr. Singer's goal is to give you all the information you need to make an informed decision about the best procedure(s) for you.
Types of Restylane Products
Restylane is a family of products that each target a specific facial area, such as nasolabial folds or eyebags. For example, Restylane Silk is specifically designed for lip augmentation and the smoothing of wrinkles around the mouth in patients. For patients who are concerned about the potential discomfort of your treatment, we suggest Restylane-L or Restylane Lyft. These products contain lidocaine, a numbing agent, to reduce any discomfort before and after your treatment. Dr. Singer will explain each product in detail and select the one that best fits your needs and individual goals.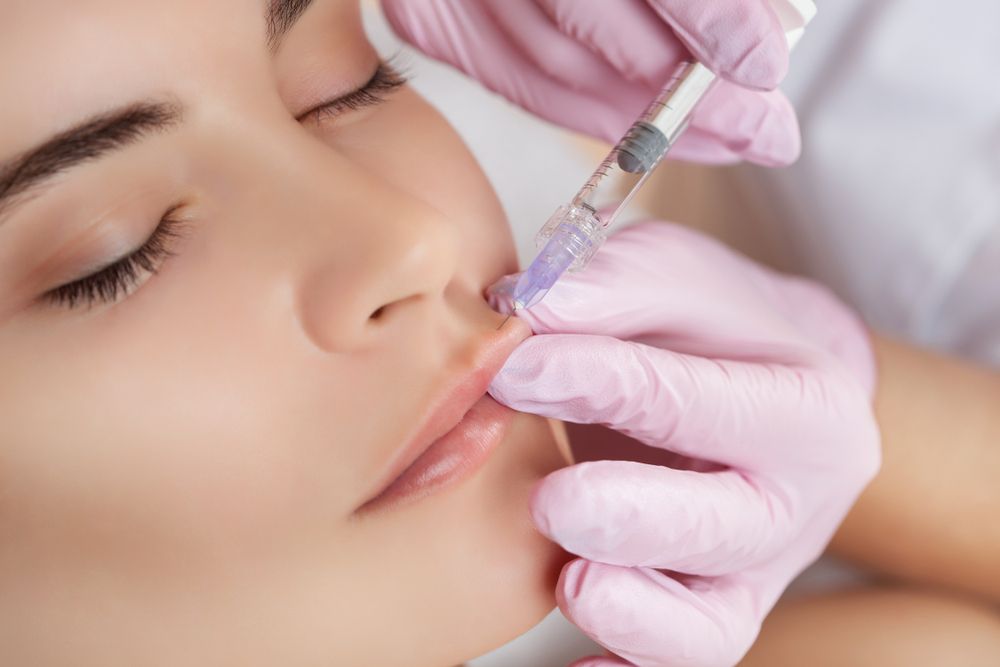 "Great Experience with Wonderful Results"
5-Star Reviews
Dr. Singer and his staff are the epitome of professionals performing at the highest levels of customer service and delivery of service. Always a pleasure to go see them and come out looking better than when I walked in!
View On Real Patient
I trust Dr.Singer and his office staff. Every procedure I've received at his office has been a great experience with wonderful results. The results are always better than expected and make me feel pretty.
View On Real Patient
What to Expect during Treatment
Combine Restylane for Dramatic Results
Restylane is a versatile treatment that can be combined with other products for dramatic results. Dr. Singer may suggest the use of more than one dermal filler, such as Juvederm or Juvederm Voluma, to target different areas. For wrinkles resulting from muscle activity rather than lost volume, Botox or Dysport can be used in conjunction with dermal fillers. Some patients receive injectables after facial plastic surgery such as a facelift, browlift, or eyelid surgery. This allows them to take care of any remaining lines, wrinkles, or areas of lost volume.