Breast Augmentation Recovery & Aftercare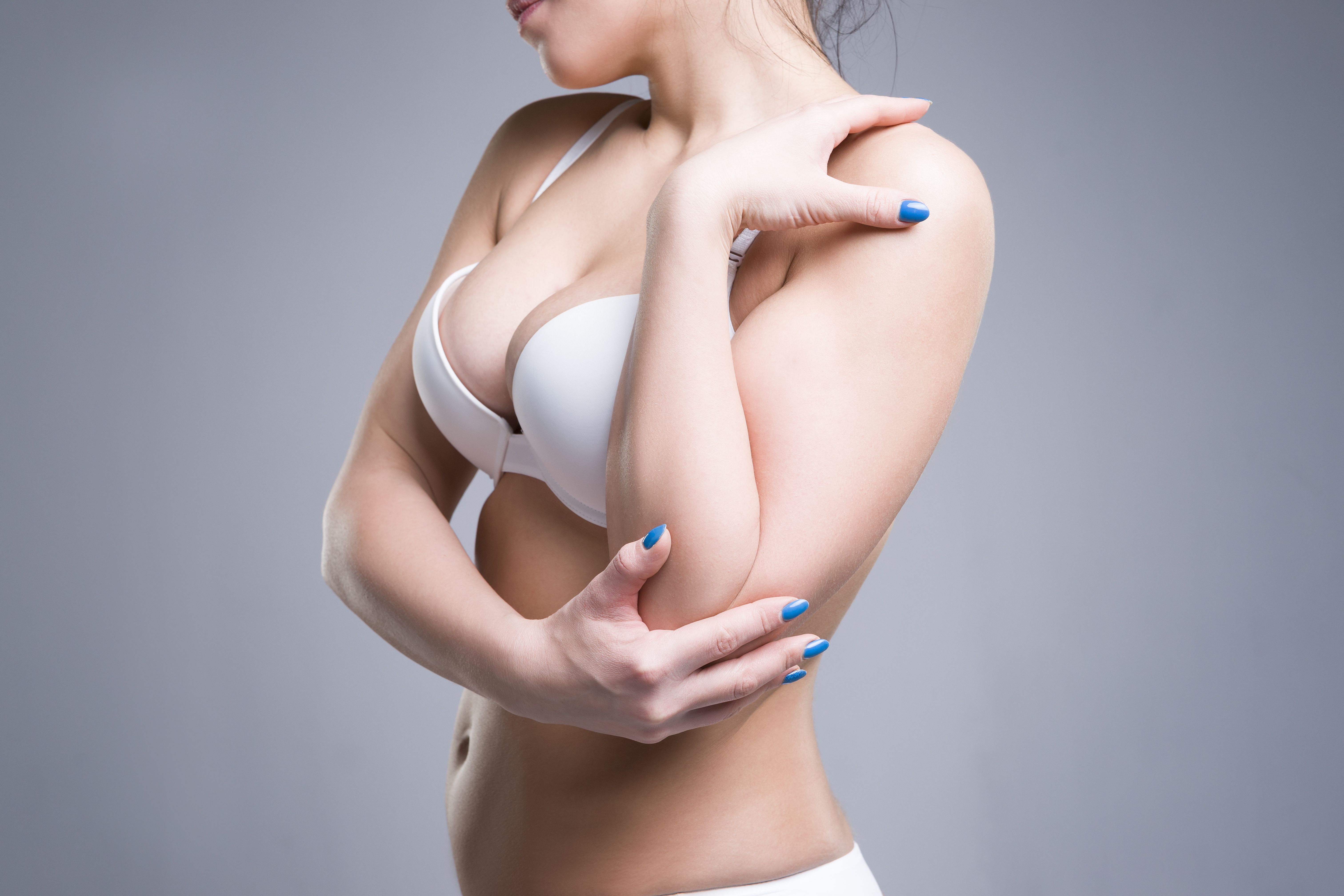 Women choose breast augmentation surgery for several reasons, such as dissatisfaction with their breast size and loss of volume due to age or pregnancy. During a consultation in our La Jolla, CA, office, serving greater San Diego, CA, Dr. Robert Singer will explain the entire process, including breast augmentation recovery. Patients need to understand the healing process to achieve the best results.
Every woman is different, so Dr. Singer takes into consideration your goals to customize the best treatment plan. He will work carefully to ensure that your breasts are the right size and are a stunning complement to your figure.
The Day of Your Procedure
After surgery, our medical team will monitor you in the recovery room. Once the anesthesia wears off, we will allow you to leave with an escort. Your escort should remain with you for at least 24 hours to assist you with your daily tasks. Since you might experience pain or discomfort following surgery, your doctor might prescribe pain medication. Take the prescription according to your physician's instructions. Patients should also get plenty of rest.
The First Week
While you are recovering for the first few days, you will need to take it easy and not do anything strenuous. On the second day, you should be able to remove your bandage. If there are smaller pieces of tape on your incisions, those should remain in place. We will examine the surgical area during your first post-surgical appointment.
By the next day, you should be able to shower. A surgical or sports bra provides compression for your breasts since they will be sore. You should be able to return to work or school in about a week following your surgery.
Your breasts will be swollen immediately after surgery and this side effect typically peaks within three to five days. The breasts might appear red or discolored immediately after surgery. You might have scars that will start to subside within a few weeks. Follow all your doctor's instructions to ensure you recover fully.
Weeks Two to Three
Within the first two to three weeks, you will notice a marked improvement in discomfort, swelling, and bruising. There might still be some lingering soreness. At this point, patients might be able to do light exercise, but wait until Dr. Singer provides clearance and further instruction.
First Few Months
Continue to wear special medical bras and no underwire for at least 12 weeks. You should also adhere to a healthy diet and lifestyle to help your body fully recover after surgery. Swelling should completely dissipate at this point, so you should have a better idea of how your breasts will look. During this time, your scars should continue to fade and should not be noticeable.
Maintaining Lasting Results
By maintaining a healthy weight, your breasts should retain their shape and size better. Drastic weight changes can impact the appearance of your surgery. Pregnancy and breastfeeding will also affect your results.
If your implants shift or if the material ruptures, you should contact our office to schedule an appointment. In some cases, women might need revision surgery to correct complications, though they rarely occur.
Learn More
If you are interested in learning more about breast augmentation, contact our La Jolla office by email or call (858) 455-0290 for a consultation. Our team is happy to explain the procedure, answer any questions, and determine if you are a candidate.
Related to This